›
›
YuCar - Auto Parts Online Store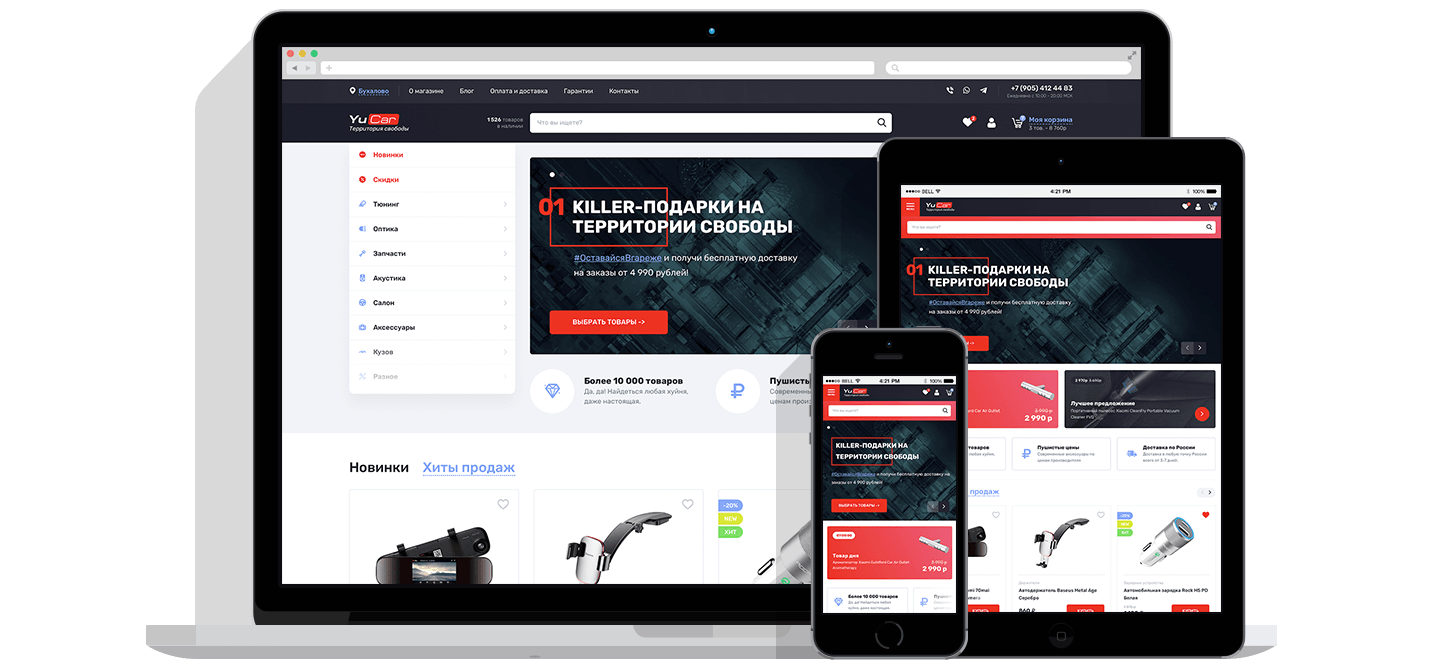 Main page
The main page displays ad banners, offers, popular goods and brief information on the online store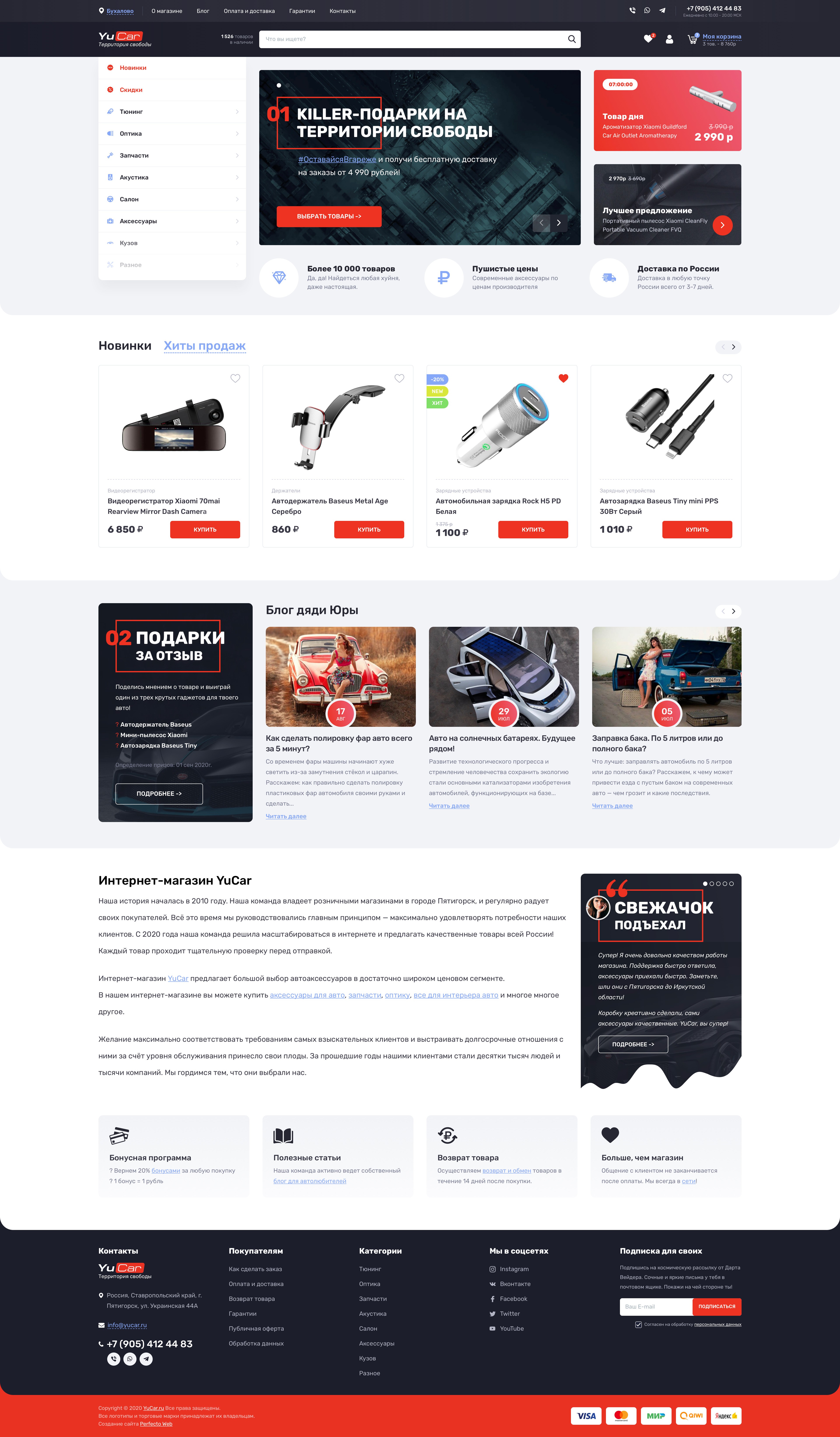 Catalog
The catalog contains a list of all products with advanced search, filters and tags.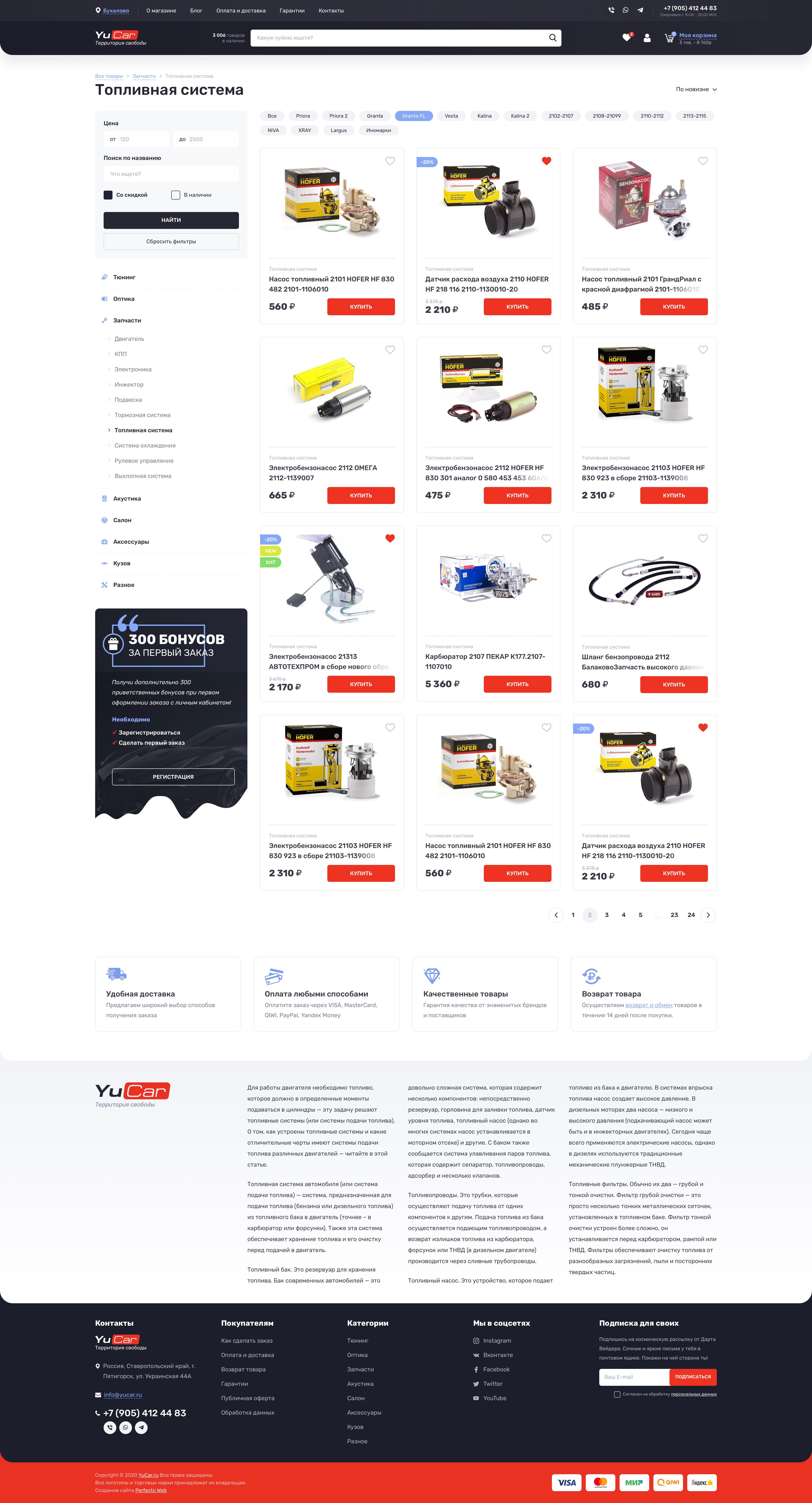 Product Cart
The product card is divided into three sections. The first section contains basic information about the product and control buttons. The second section contains a detailed description of the product, its characteristics and reviews from other buyers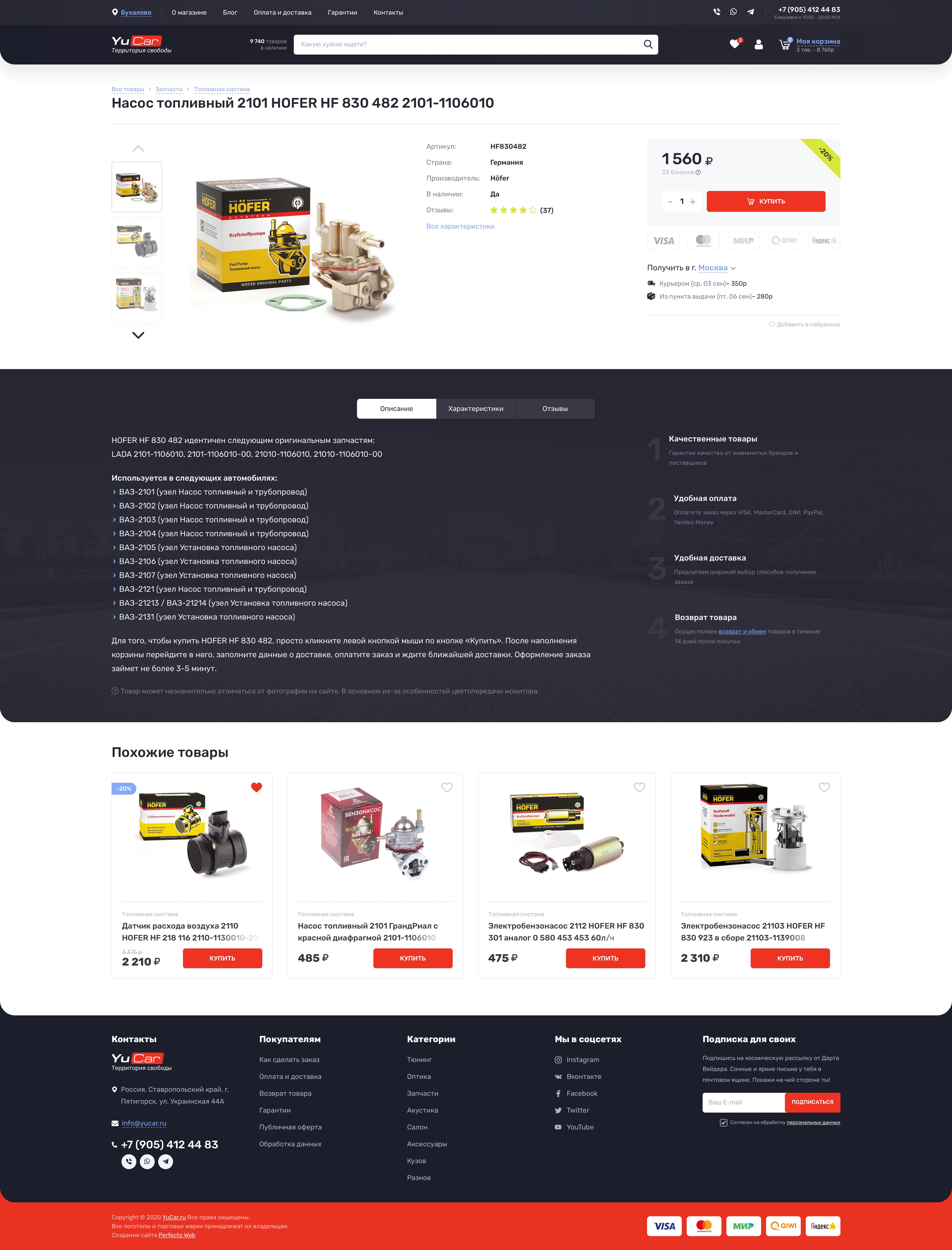 Shopping Cart
Shopping cart with simple checkout, more autocompletes and dynamic autocompletes of dates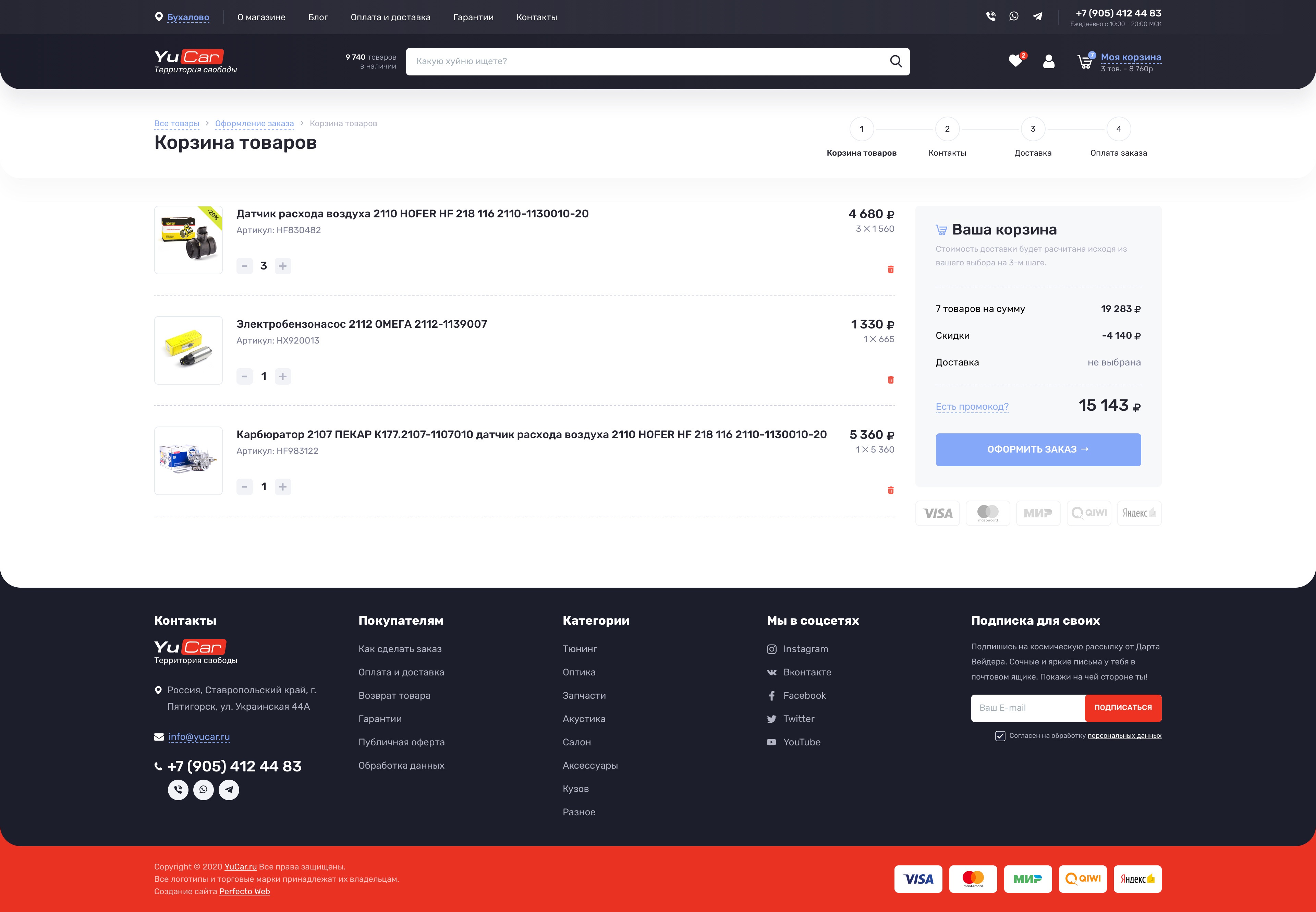 Account
The user account contains personal data, information about orders, a section with a bonus system and favorites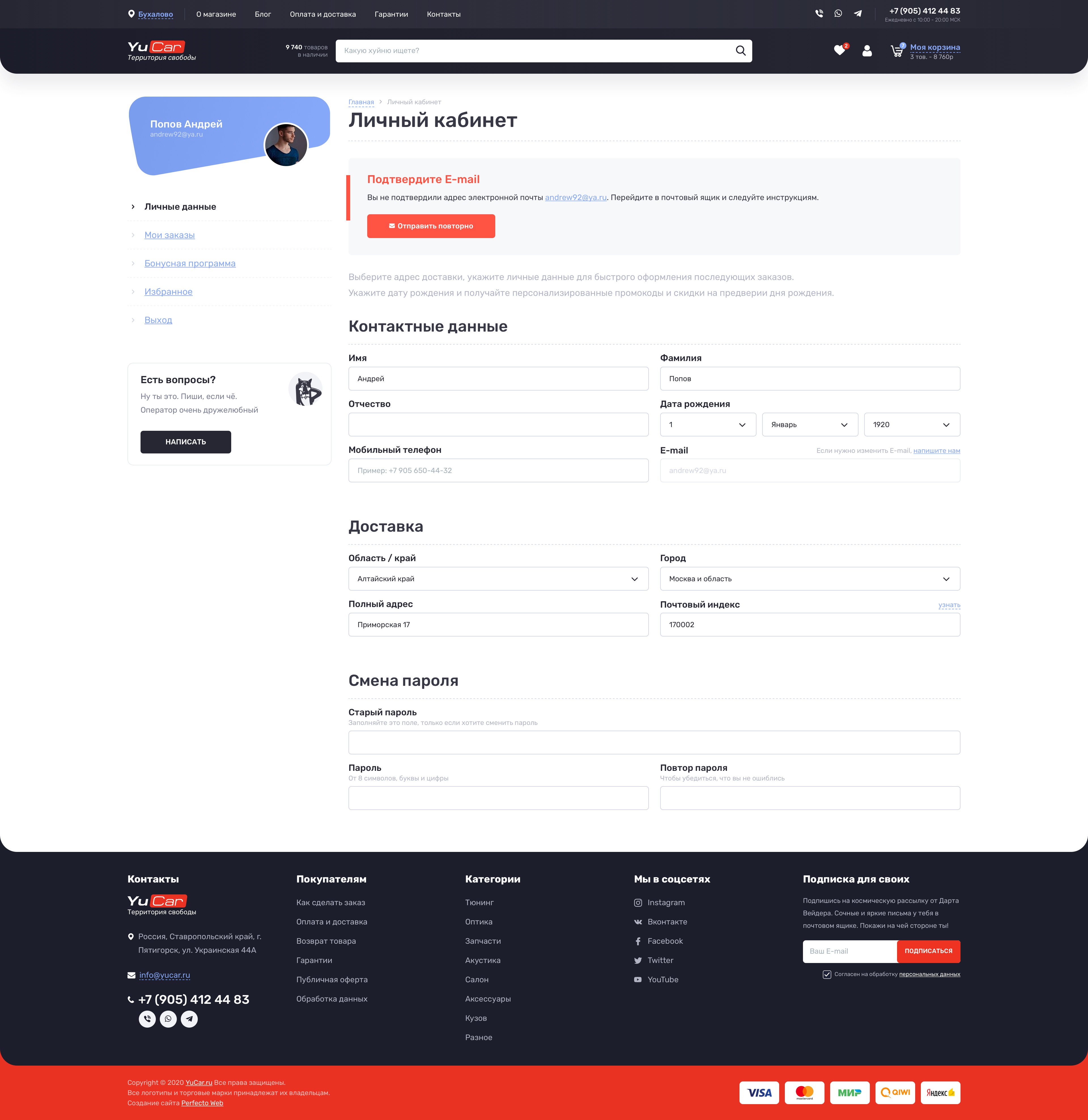 Contacts
The contacts section contains a feedback form with an interactive Yandex map and full contact details of the online store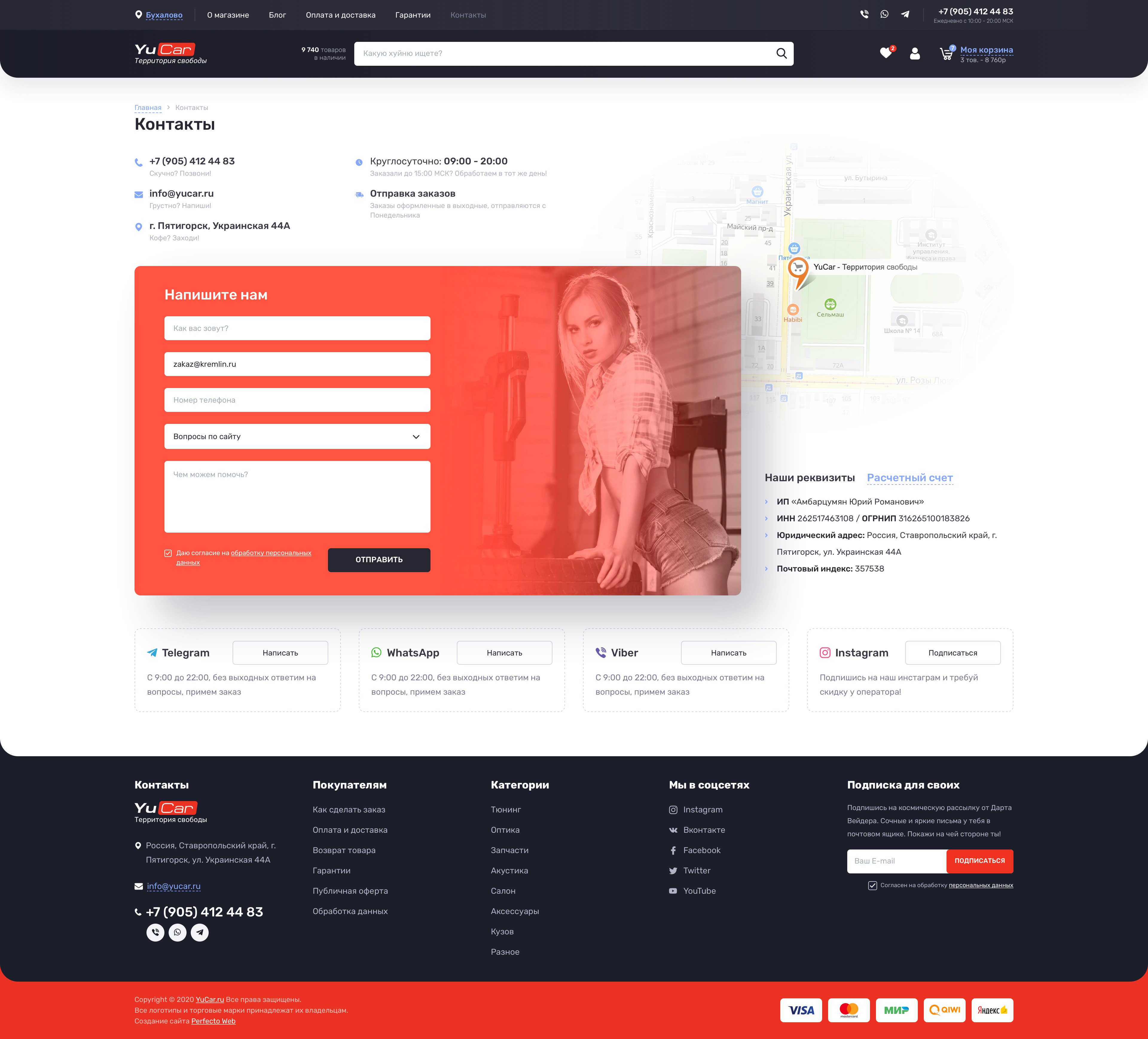 404 error page
When the user gets there Grandpa Arnie, the Terminator, featured on the page, is sometimes very unhappy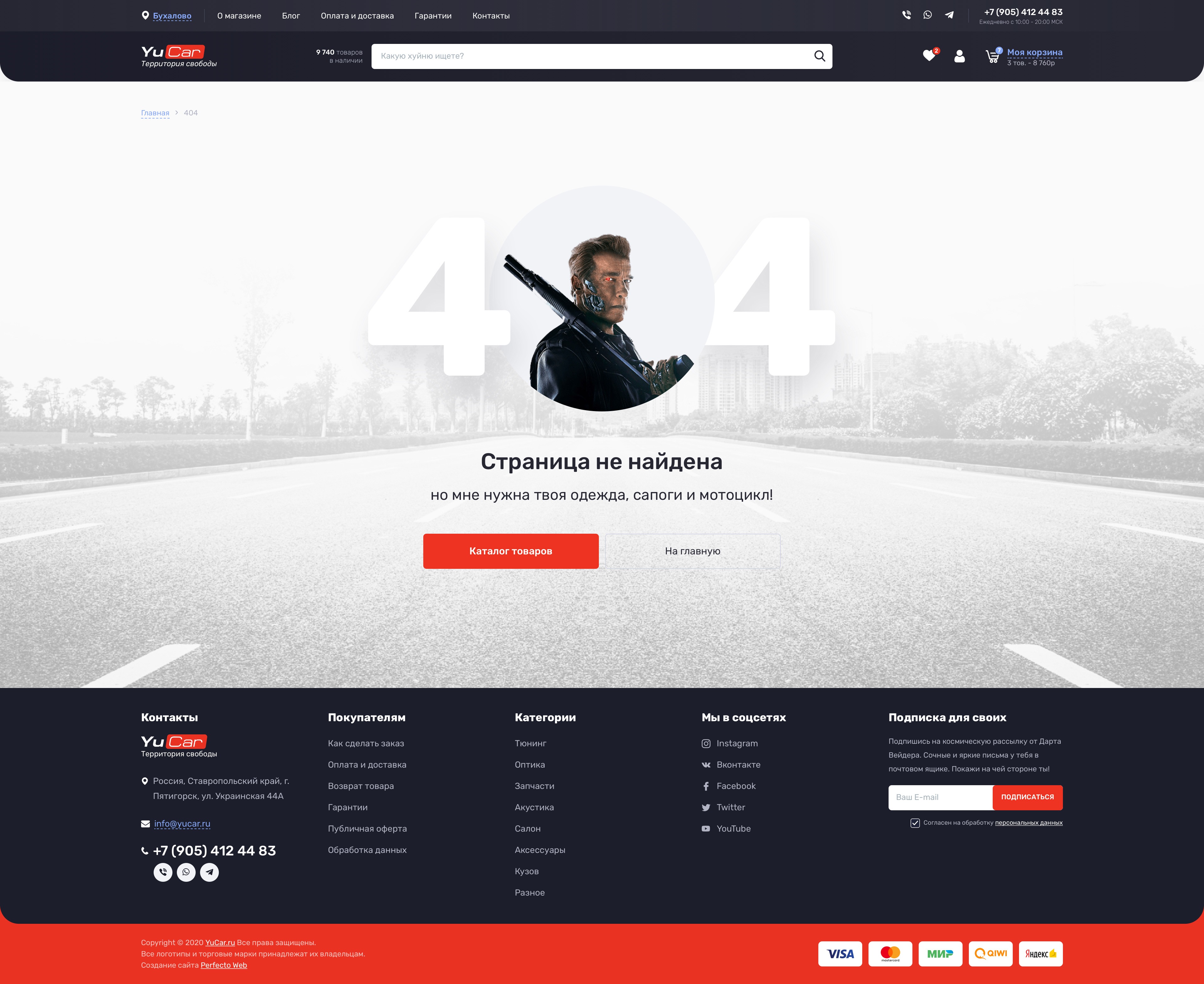 Other pages
A total of 29 pages were collected in prototypes in final designs, plus the other 10 remaining pages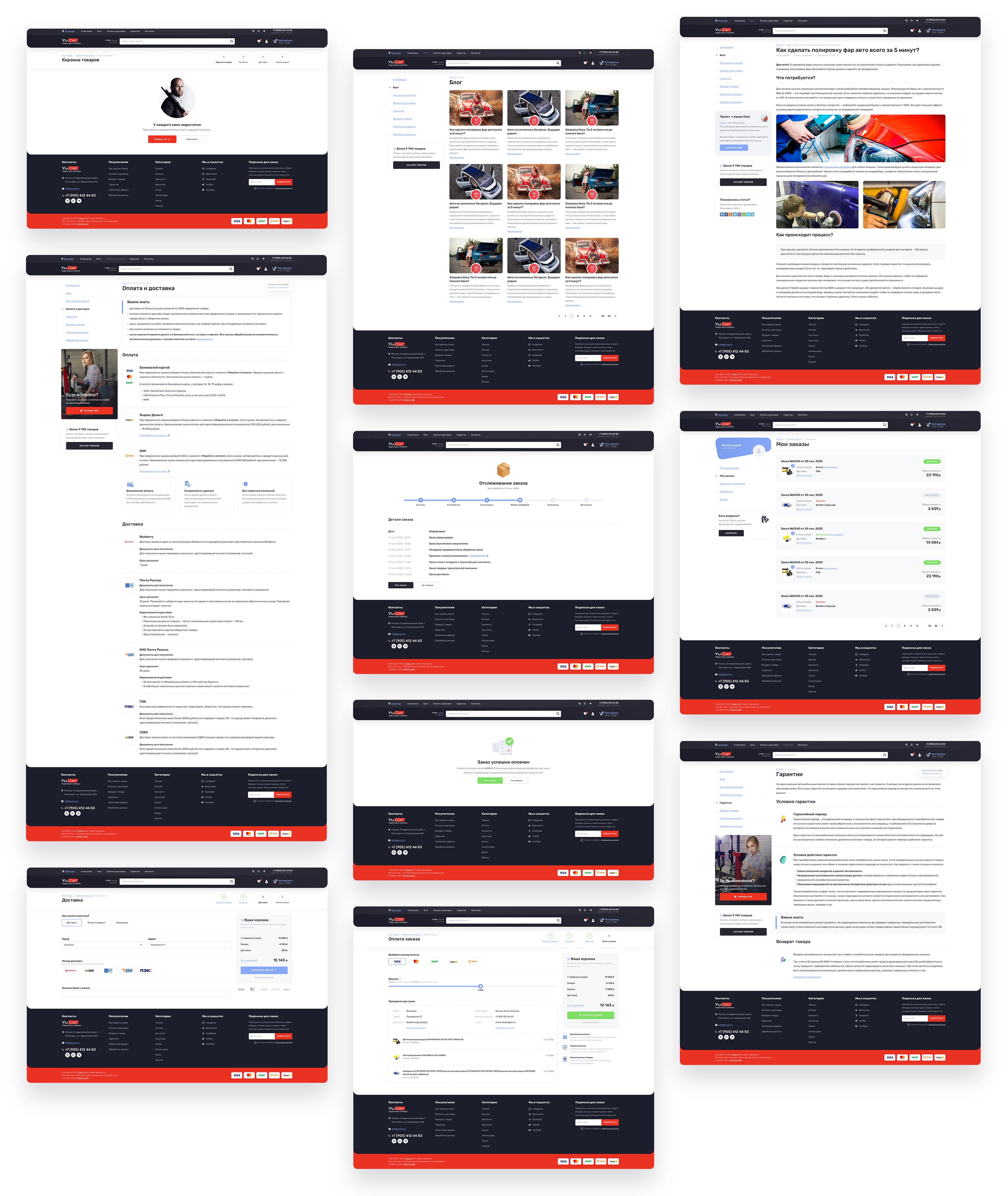 YuCar - Auto Parts Online Store
YuCar is an online store offering automotive spare parts and accessories. We developed the website to help the business promote and expand online trades. In the near future the website will be holding one of the leading positions in the spare parts market. The website design and layout were developed to meet all the modern online shopping demands and requirements with special emphasis on mobile traffic and user-friendly UI creation. Around 20 scripts were developed to reach maximum automation of the website's administrative work.
Tasks
Create an online store, which will take the local store to a new level.
Increase the number of customers and the company's turnover.
Target audience - people under 40.
Business fundamentals – modern accessories at manufacturer prices.
Color preferences – blue, black, red and yellow.
Solutions
Analyze the market and the competitors to reveal their strengths and weaknesses.
Develop the design with the consideration of the tools used by the strong competitors.
Improve the UI elements to stand out among the competitors.
Use optimal variations of the colors preferred by the customer.
Create dynamic UI with the right STA.
Develop attractive and amusing design to strengthen brand loyalty.
Develop the project without third-party CMS and frameworks for the highest quality SEO concept, minimization of unnecessary load and clean (useful) code without "garbage".
Functions
Login and registration in 30 seconds.
Bonus system encouraging to buy.
Smart discount system with regular automated changes for over 10 000 prices.
Favorite goods.
Simple four-step ordering system.
Integration with transportation companies: CDEK, BoxBerry, PEK, Post of Russia.
Order tracking through integration with all the popular transportation companies.
Payments vie VISA, MasterCard, MIR, Yandex Money, QIWI.
Blog with useful articles for audience attraction through search engines.
Legal and other useful information related to the ordering process.
Information
Customer: IP «Ambartsumov Yuri Romanovich»
Creation date: 15 Aug 2020
Views: 2167
Release year: 2020
Website Engine: Individual Development
Technologies: PHP7, MySQL8, HTML5, CSS3, Ajax, jQuery