About us
We make
smart
tools for
productive
people.
Dear friend!
We, the Perfecto Web, started functioning back in 2005, and there were just two of us. As of today, our team has 14 employees involved into offices in two countries. Our team consists of highly professional experts, each of whom knows their job by heart. These people, including myself, bring every design pixel to its perfection, and the same is with every text letter and code line. Idealization is making-up an idea about the item non-existent and visionary, but still having some prefigures in real life. Our main goal includes delivering them to the people.
• We do not perform projects for the machines, we are creating them for human beings!
• We do not use machine language, we try speaking understandable to the people!
We Read Your Mind!
Perfecto Web converts into reality the impulses of your brain – your fantasy and your thoughts. Thirty minutes of conversation is enough for us to figure out what you really have in mind. One in four people on our planet can become a Design studio, or small business, or LLC, or a corporation, but we set a goal to become something special among many.
We differ from others by our communication skills, as well as by our perception of what the customer wants.
A Web studio, practicing open contacts with the customers values the ability to communicate and understand, instead of just having a «GODMODE ON» qualification. The mutual understanding with the customer automatically eases ours work, as thus we save up to 40% of our time, making it possible to finish the projects within shorter period.
Human being is not a machine!
It's much easier to deal with machines: you command, and they act, you create a cycled command and the act continuously with no fatigue, no emotions, and no feelings. In case of a human being, this is impossible. But many people who work in corporations, still act like robots. They obey orders from their bosses every day for years, - just the same commands.
Our work is arranged differently. We have no one to tell us what to do or to push on us. We don't work to pay off our monthly bills. Instead, we just do what we really enjoy! We love to create something new, and it gives the meaning to our lives. Every new success raises us up to a new level. We keep rising constantly during the past 14 years.
Our qualified staff, which uses a "human language", is open to understand any situation and circumstance, and ready to meet and greet new partners. Communicating and dealing with us, you will not just get our service. You also will enjoy bonuses and such a genuine attitude on our part that you will definitely come back again.
The Main Personnel: the «ALPHA» Team
Yup. We divided our staff into two teams. The most experienced and highly qualified staff is the backbone of the "Alpha Team". We also have an "Omega Team", which we wouldn't survive without.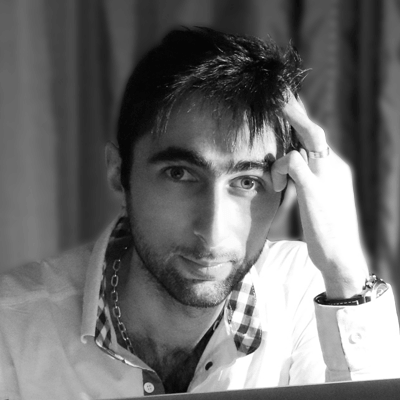 David Petrosyan
So I started programming when I was 13. Initially, it was C++ and Delphi. Later I was hired as a trainee by an American Web Designing and Programming Company which had a branch in my city. Now I run my own office in Armenia and USA and have 14 developers employed. Currently, I won certain qualification in creating websites. I'm planning to learn newer technologies, such as iOS developing..
HTML
CSS
PHP
MYSQL
JS
AJAX
Node.js
Adobe Photoshop
Swift
Marketing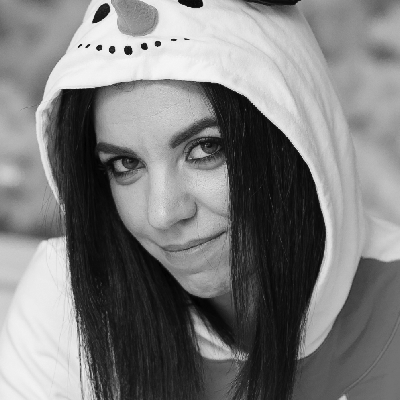 Nara Sayadyan
I always wished to work and earn my living independently. Being 16 years old, I started working at 3 months lasting summer fair where school goods have been sold. Later, I got involved into graphic design, and worked as a head of Design Department in a printing house. I like my work a lot, because I realize that design is my main vocation.
Adobe Photoshop
Adobe Flash
Adobe Illustrator
Corel Draw
Sketch
HTML
CSS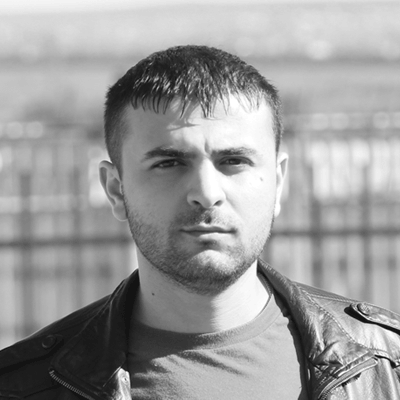 Ashot Hovhannisyan
With each passing day I feel and see how I have started to take control of my own life. After all, it seems like just yesterday it was less professional, and crooked. To be within perfection is impossible, however, it is possible to aspire towards it. In every passing minute, I try to leave something that is able to affect the future.
HTML
CSS
PHP
MYSQL
JS
AJAX
Node.js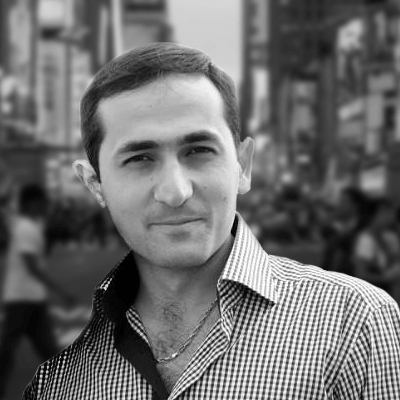 Hayk Ghukasyan
I'm a jack of all trades! I get to know new things every day. The design and development of new ideas only leaves positive emotions. I want to live on an island away from civilization.
HTML
CSS
PHP
MYSQL
JS
AJAX
JAVA
Node.js
Swift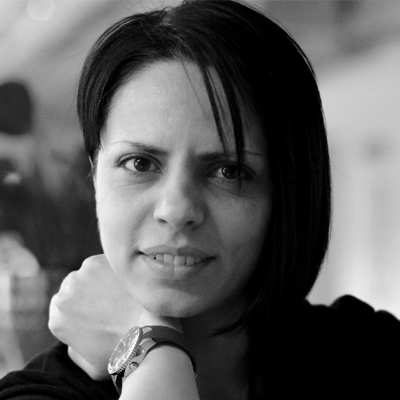 Nonna Bagdasarova
Hello! It is me. I can, of course, tell you about myself, but wouldn't that be pointless?! I like raw emotion, I try to be honest (which, I wish for you as well), I dislike crudeness, meanness, and violence. Hey! You crude, and mean bully! Do you understand? You better not cross me! Orelse. I'll feel hurt.
Copiwriting
Rewriting
Psyhology
Marketing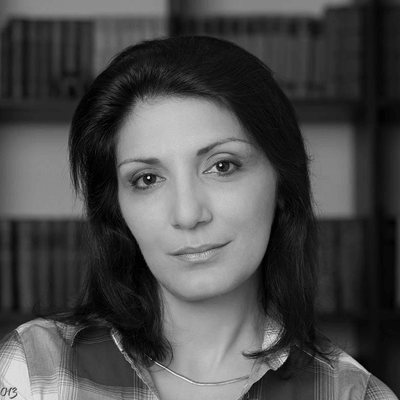 Naira Khachaturyants
Graduated from Yerevan State University, getting a degree in Oriental Studies, and from San Diego State University, with the European Studies degree. Also, graduated from the Specialized School of Music, Choreography and Arts. Lived in Moscow (Russia) since 1994; worked as an interpreter in several foreign organizations. In 2004 moved to the USA.
Russian
English
Spanish
Franch
Armenian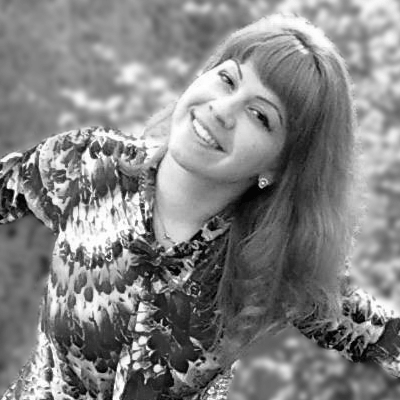 Meri Dravyan
The ability to genuinely be happy for others, is the main sign of kindness! Not everyone has this gift, and others, because of the lack of it, just try to ruin others' happiness.
Corel Draw
Adobe Illustrator
Adobe Photoshop
Sketch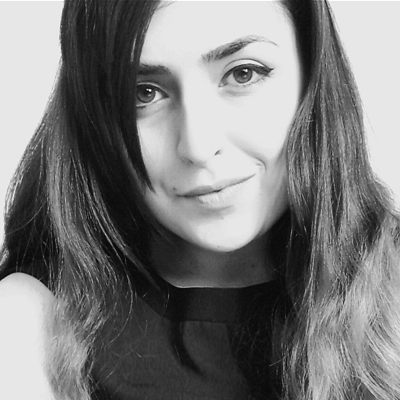 Knar Avetisyan
>I am just curious about things. I am not trying to do my best, I just do my best. I like taking completed things and making them easy. I don't want to overrate myself, but I would say that I'm ambitious.
HTML
CSS
Adobe Photoshop
Russian
English
Armenian