›
›
XK Shop - Hookahs online shop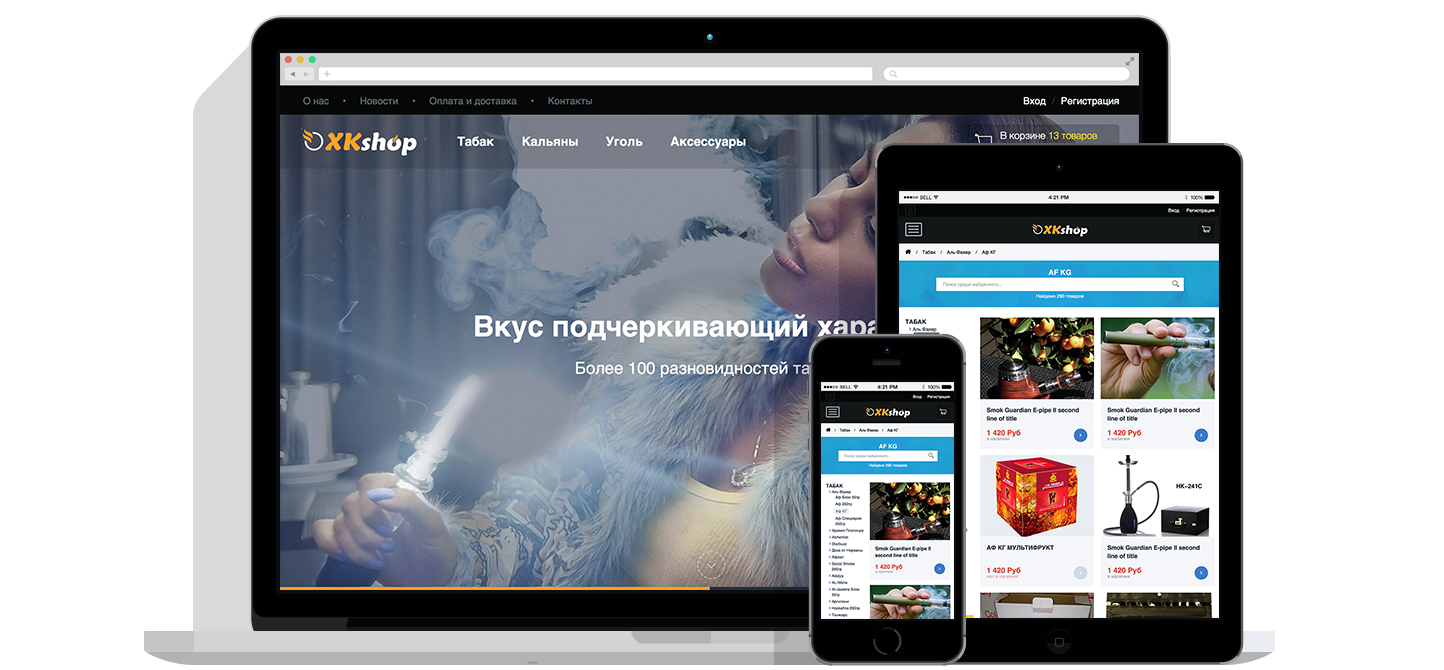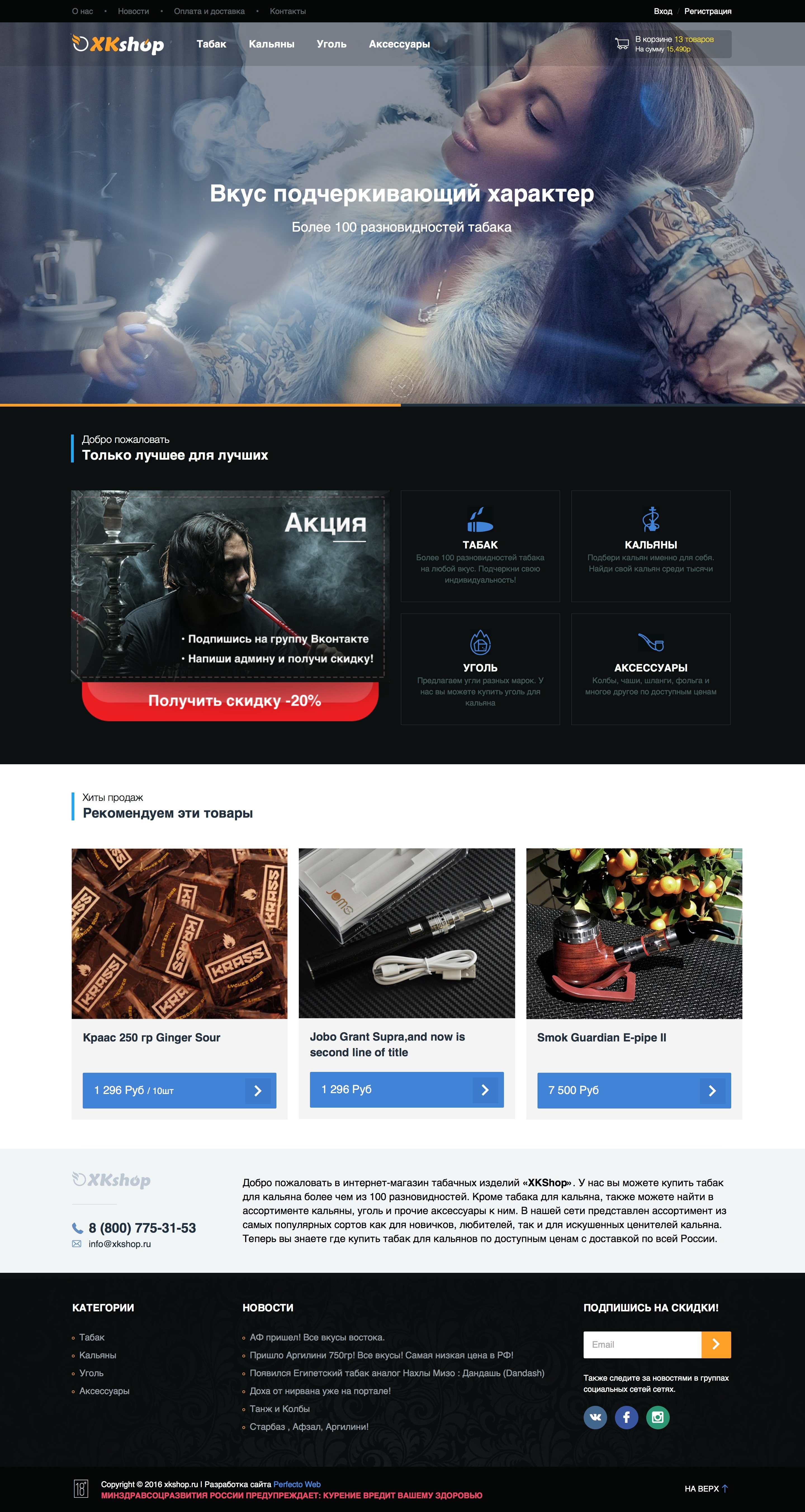 Products with filters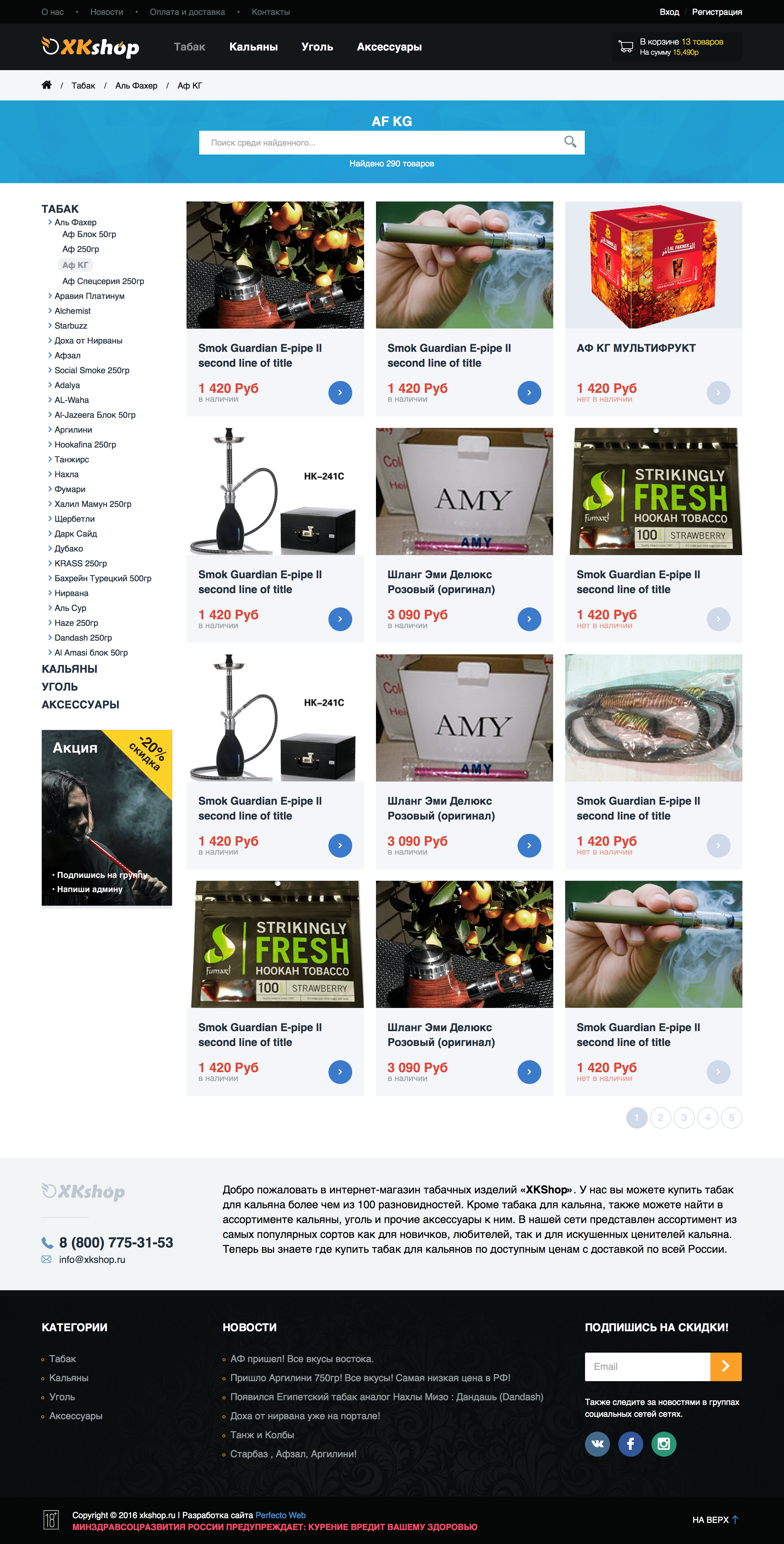 Product page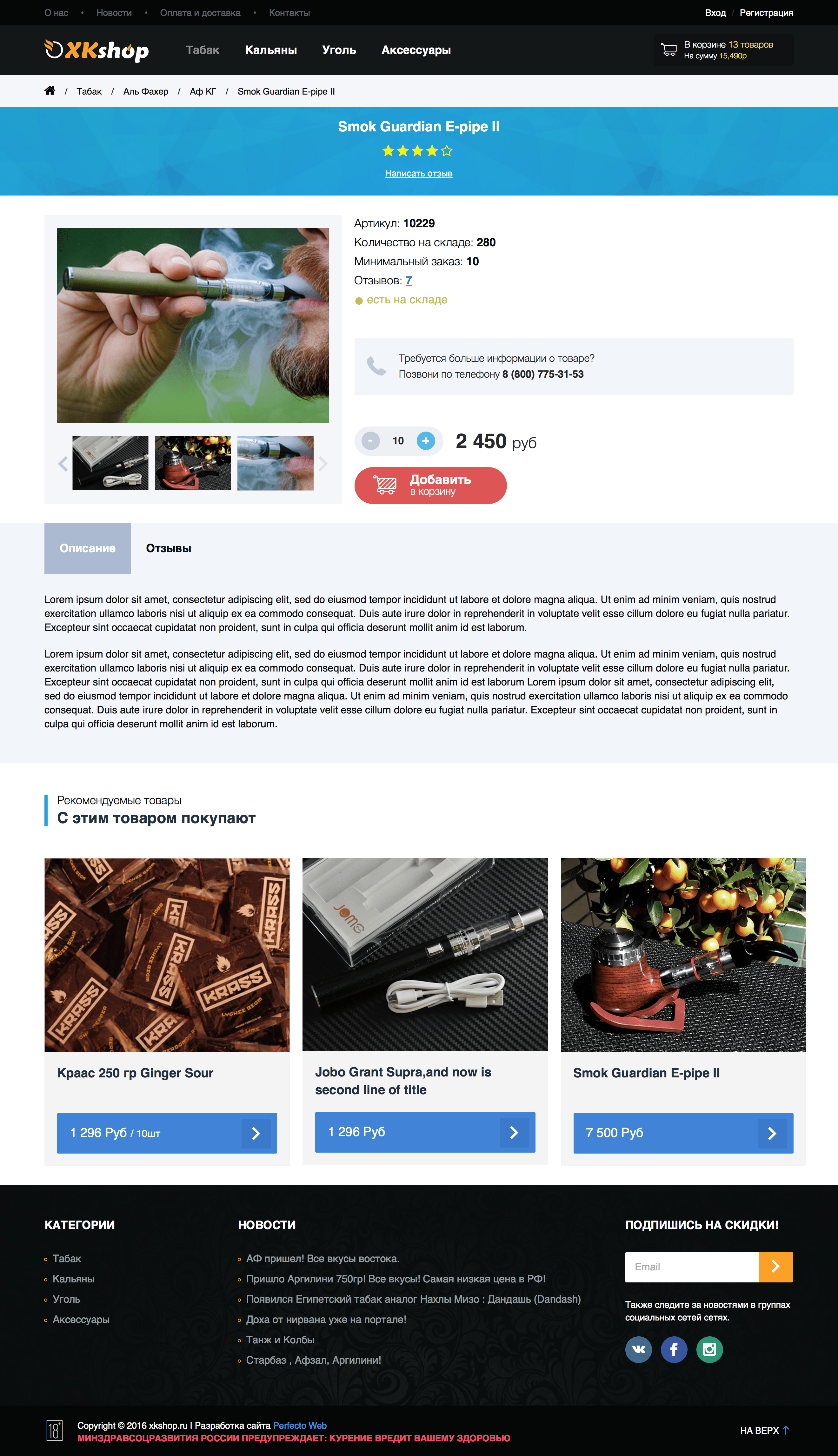 Shopping cart
Also is checkout first step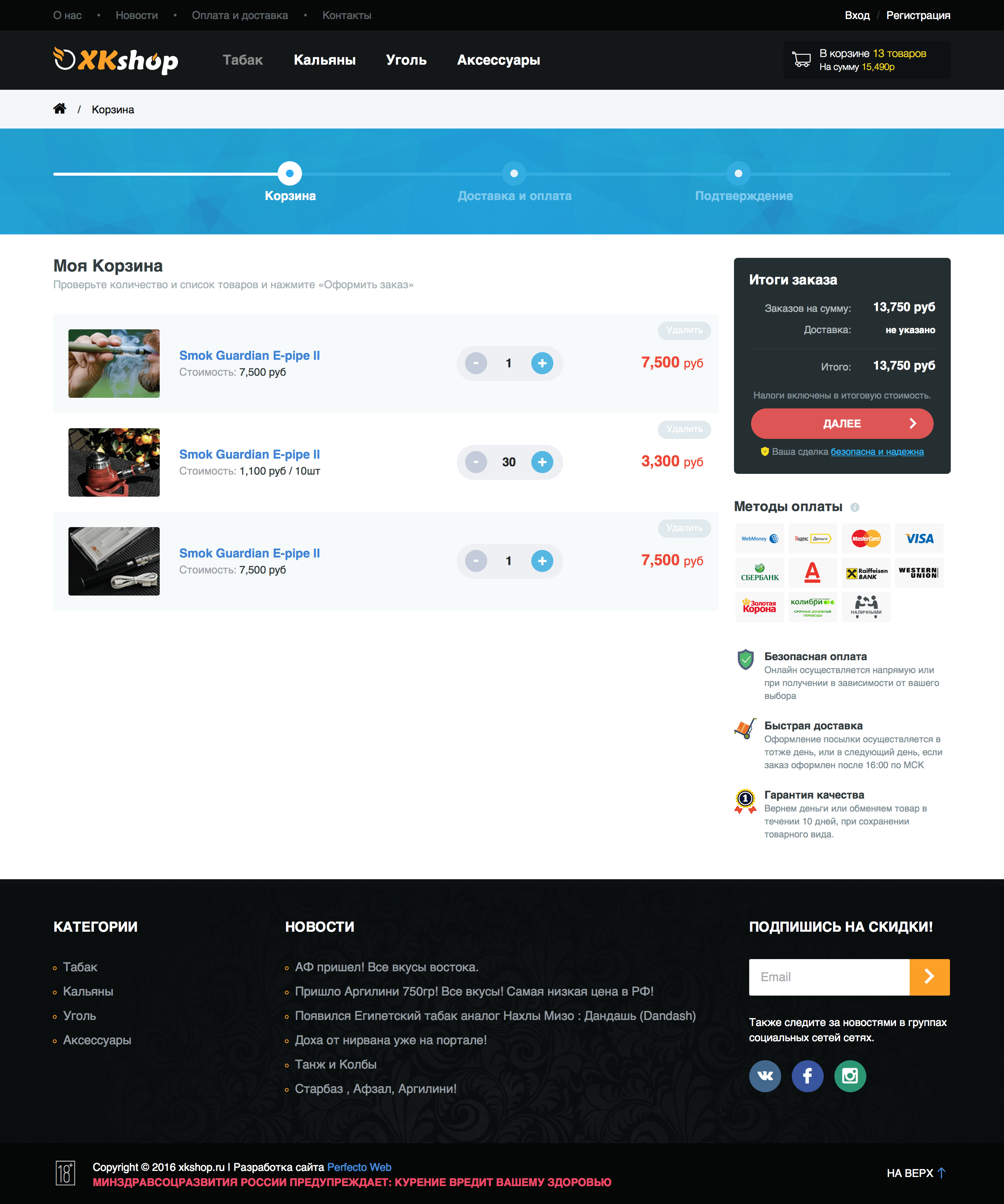 Checkout
Checkout second step with shipping and personal information fields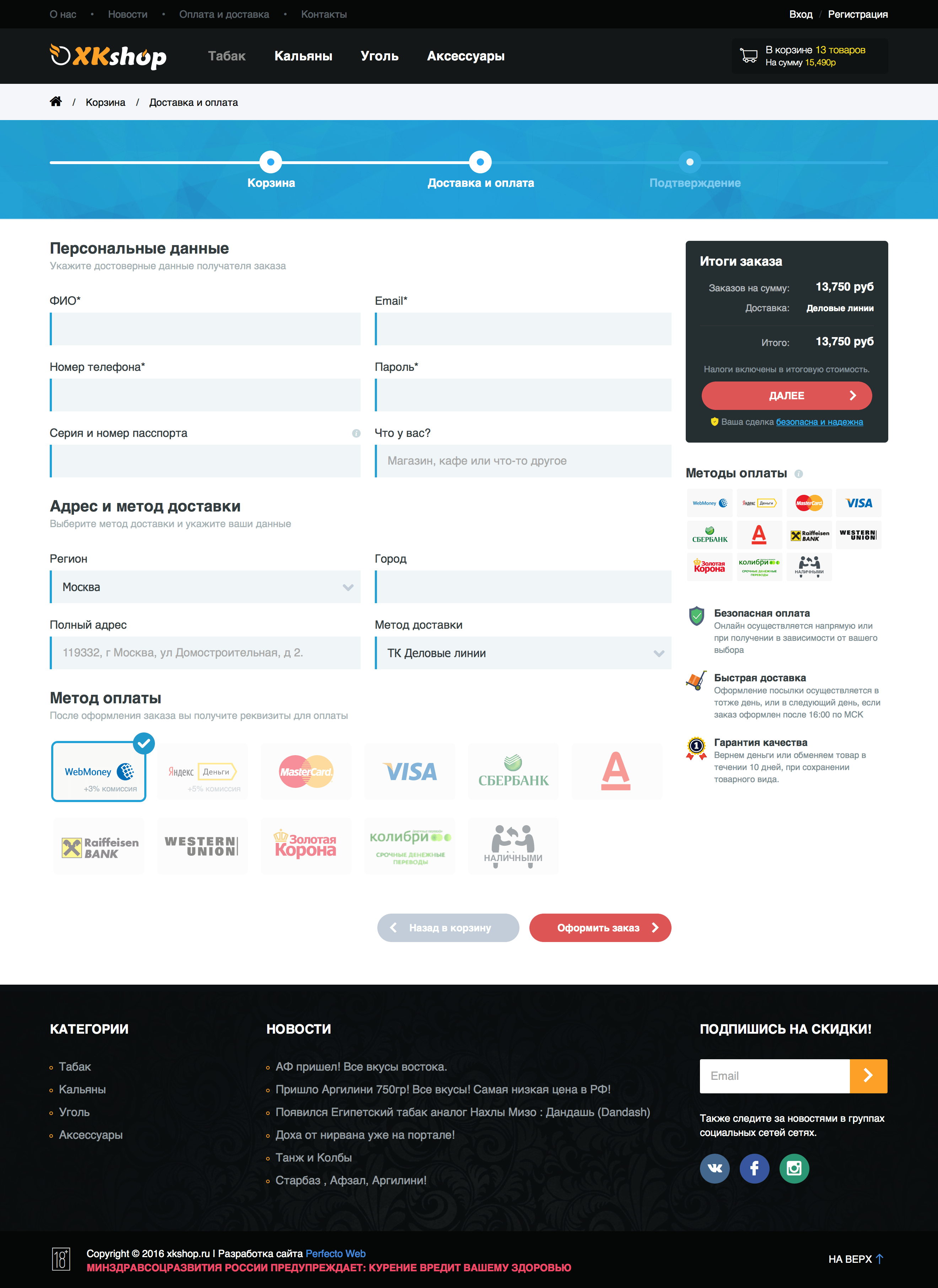 XK Shop - Hookahs online shop
XK Shop is an online shop specializing in tobacco goods delivery throughout Russia. It offers more than 100 sorts of tobacco for hookah, coal, hookahs and different accessories for recreation. XK Shop has something to offer both to freshmen and to sophisticated connoisseurs of hookah.
XK Shop was developed on OpenCart free runner with a unique design and additional functions to reach the final goal. XK Shop supports 11 payment methods, including: VISA, MasterCard, Yandex Money, WebMoney, Bank transfer, Western Union, Zolotaya Korona, Alfabank, Sberbank. Payments can also be done by cash. There are 5 basic delivery methods, based on which the cost and the entrance data are formed. XK Shop is closely integrated with the supplier prices, which allows to completely automatize the availability of goods and update of prices.
Objective:
develop an appealing, adaptive and image-creating online-shop for one of the leading sellers of tobacco goods in Russia.
Implementation:
just in a month, in close collaboration with the customer, we developed the prototypes, designed and programmed a successful online shop. Then we chose good quality stuff, gave recommendations, and automatized the import and record-keeping.
The achieved result:
the online shop started working within the time limit and is selling successfully the stated goods.
Information
Customer: Maksim
Creation date: 01 Jul 2016
Views: 2920
Release year: 2016
Website Engine: OpenCart
Technologies: PHP, MySQL, HTML5, CSS3, Ajax, jQuery