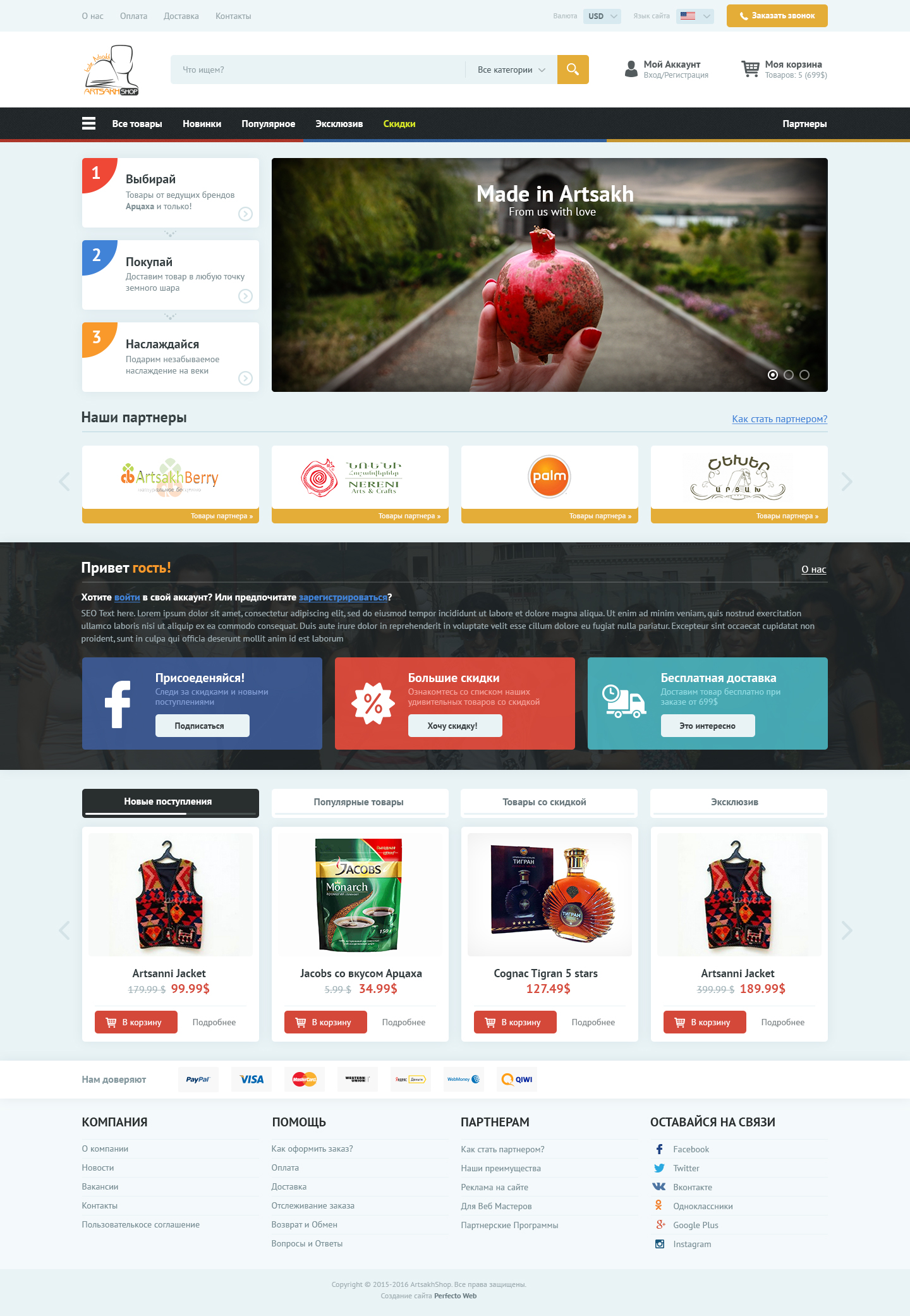 Items list
Product page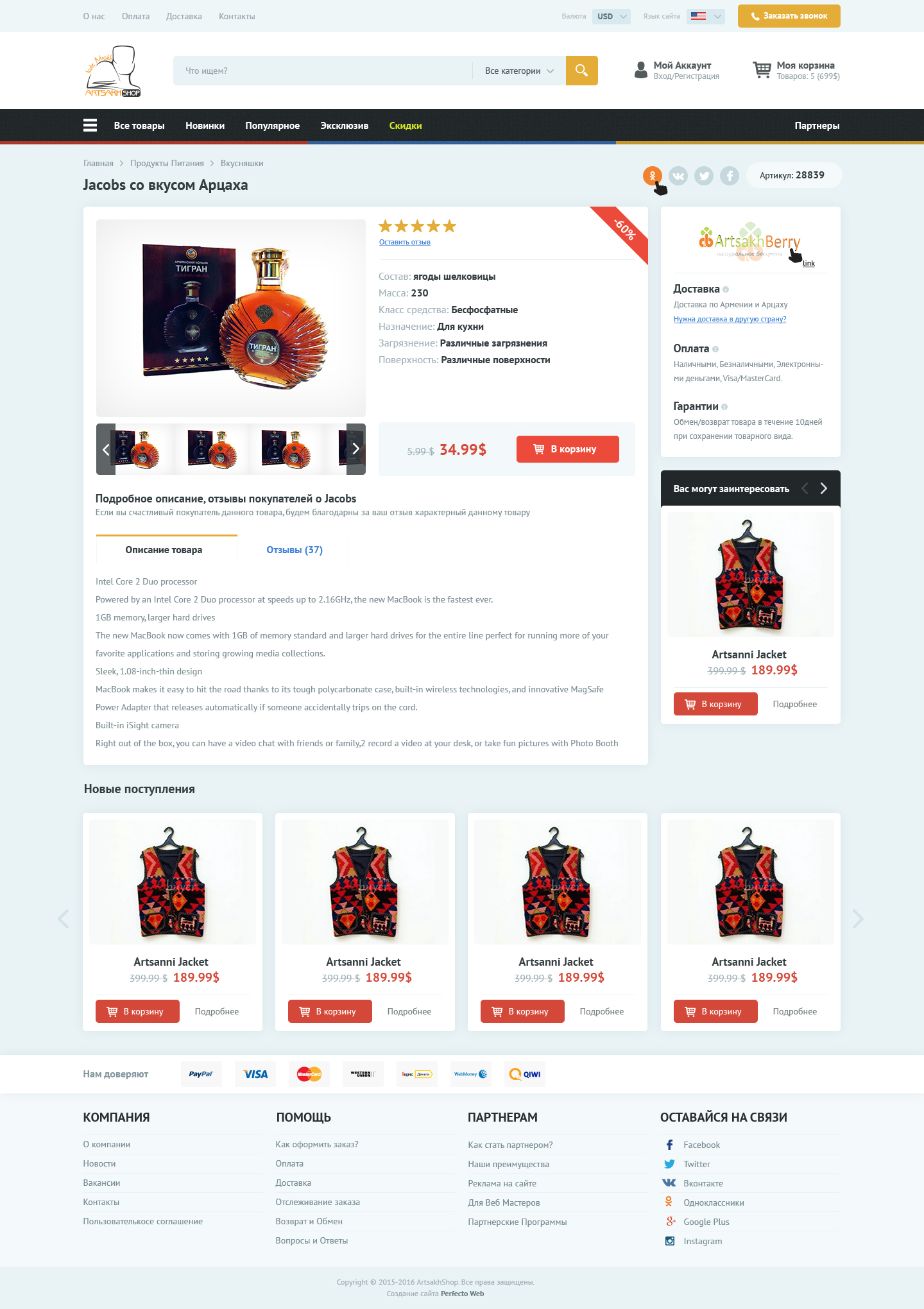 Checkout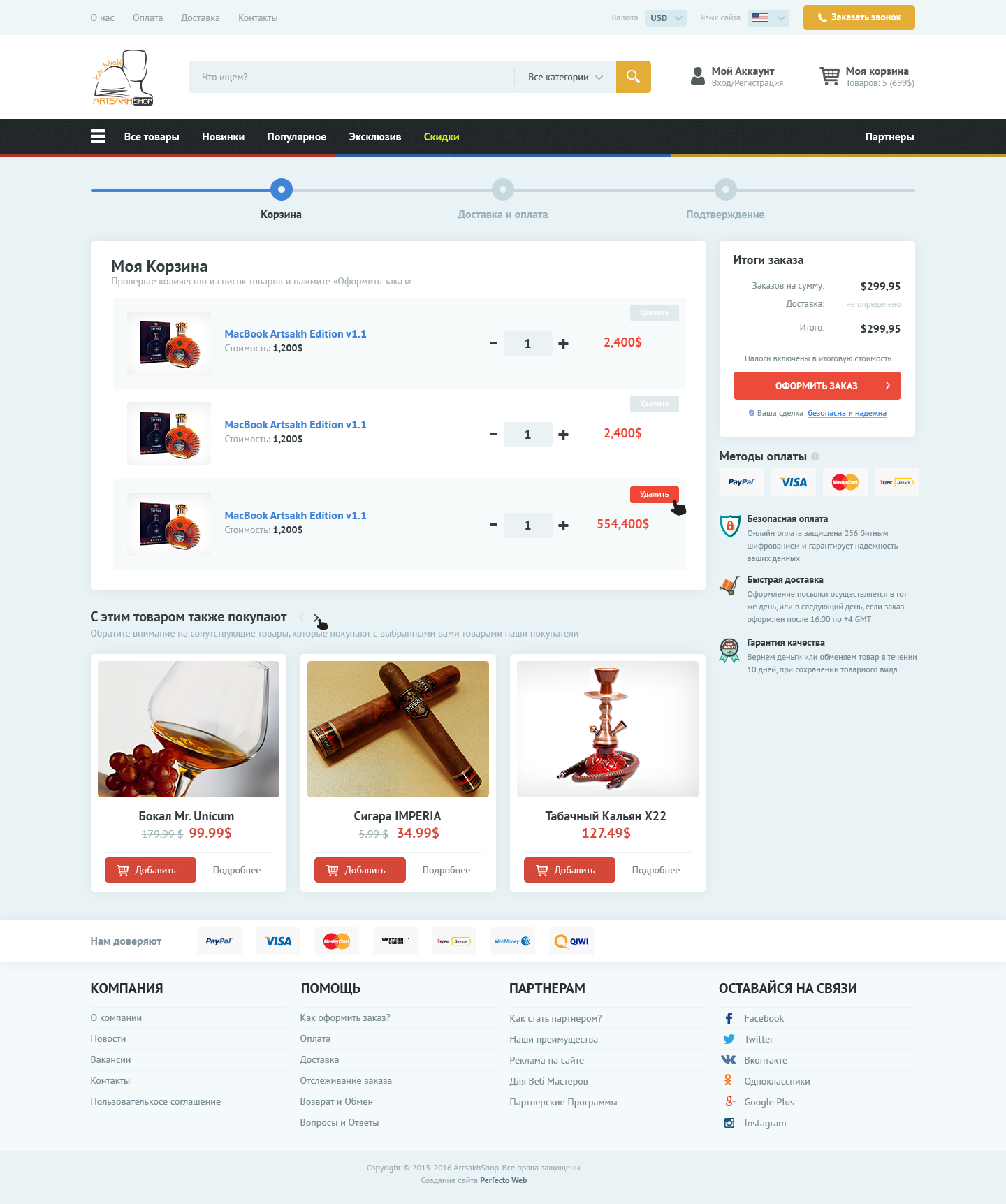 Shopping cart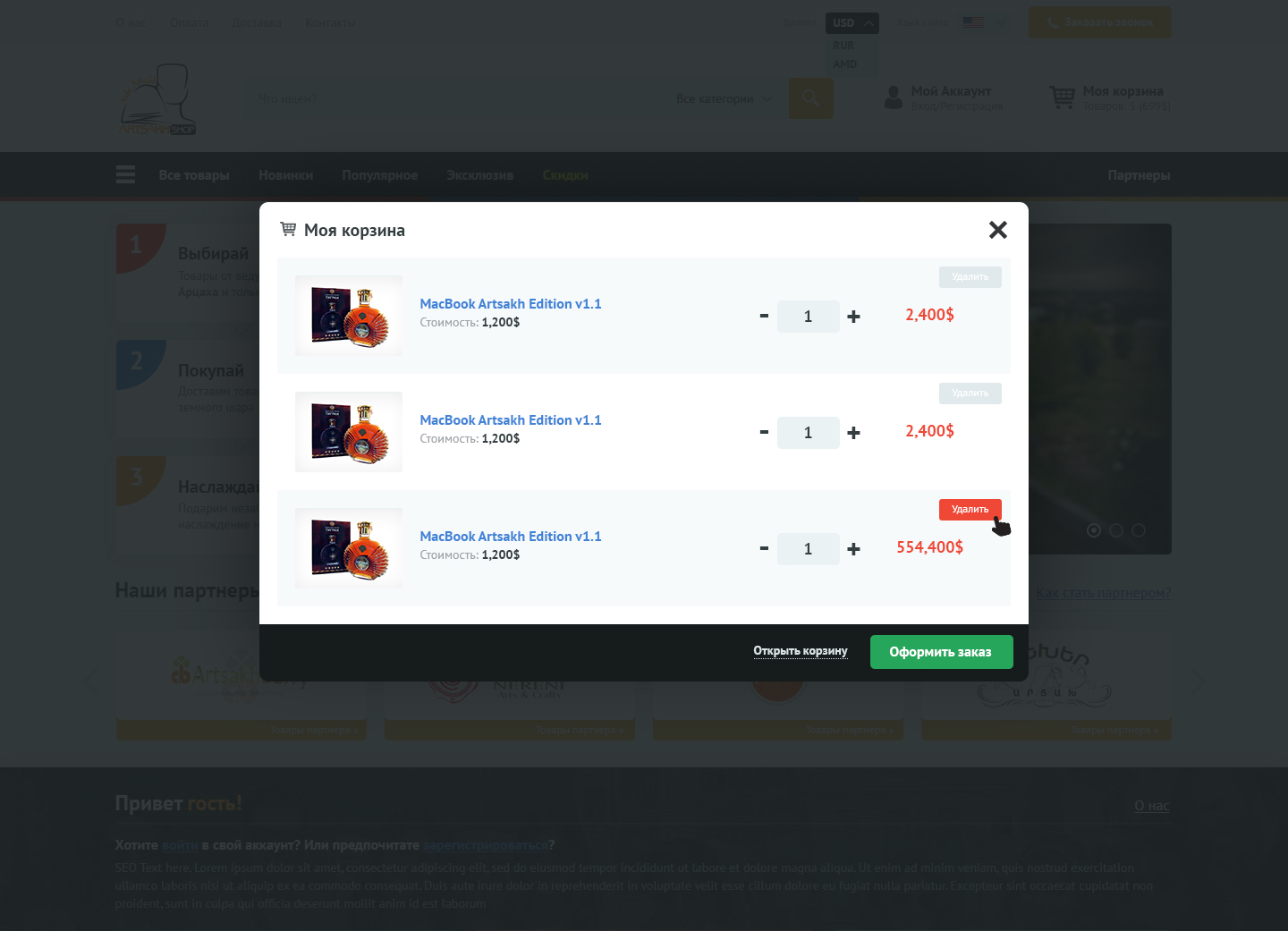 Artsakhshop
Artsakhshop is a large-scale online shop based in Artsakh. It presents to the world Artsakh's ecological products, souvenirs and products of art. The main objective of Artsakhshop is to help Artsakh companies present their products at the world market. Besides selling products, the online shop will also make people acquainted with the culture of Artsakh.
The main page displays the list of products form Artsakh, companies and brands.
80% of the project was developed on OpenCart with a unique design and a changed code.
Information
Customer: Unicum LLC
Creation date: 27 May 2016
Views: 3338
Release year: 2016
Website Engine: OpenCart
Technologies: PHP, MySQL, HTML5, CSS3, Ajax, jQuery