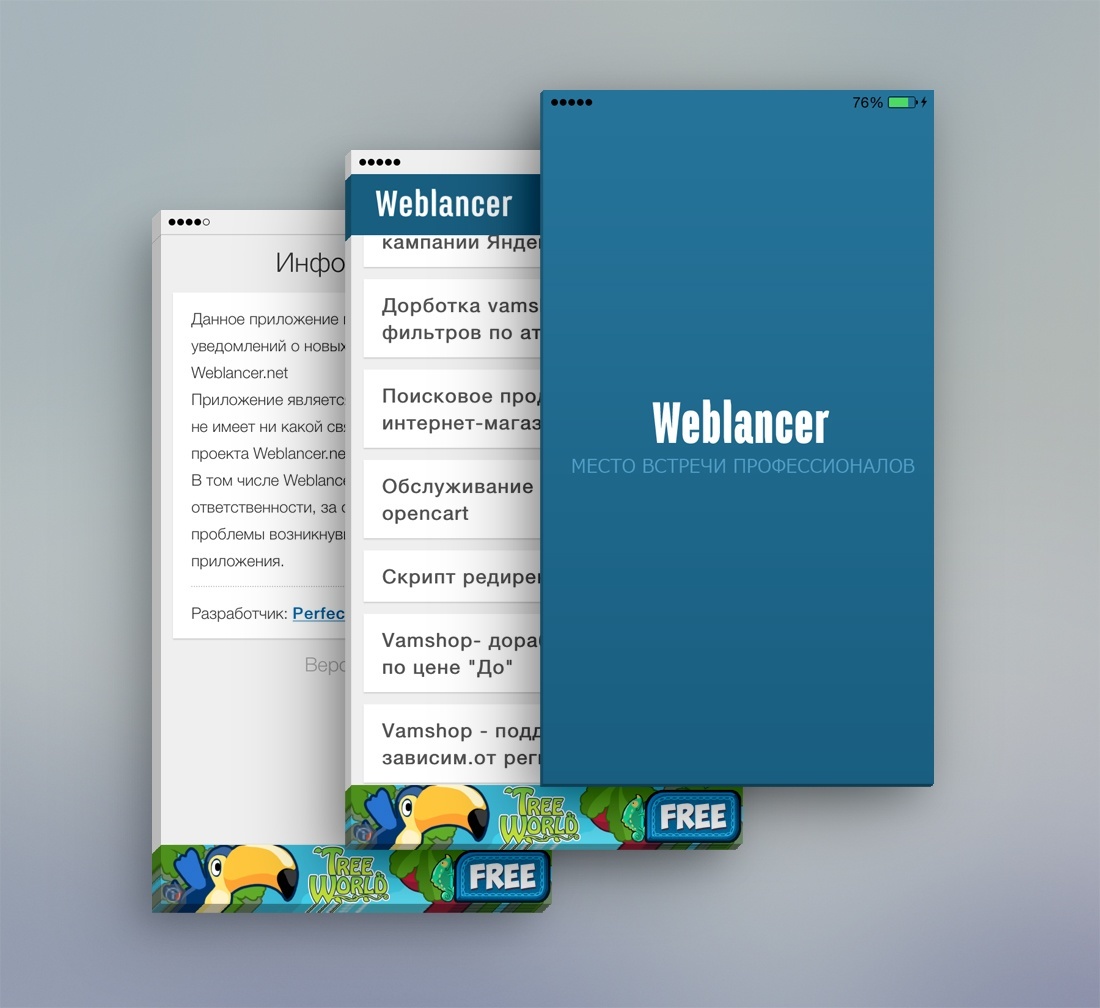 Weblancer
Weblancer.net projects informer. Weblancer - is most popular and great area for many developers of CIS and other countries.
This app help you, to easy check a new projects!
Features:
◆ Check new projects
◆ Go to project web page
◆ Cute-looking and clean graphics
◆ Lively sound effects
ATTENTION: This is unofficial app!
Information
Customer: PerfectoWeb
Creation date: 24 Apr 2014
Views: 2568
Release year: 2014
Technologies: Xcode, C#, HTML5, Ajax