›
›
CSGOStark - CS:GO Roulette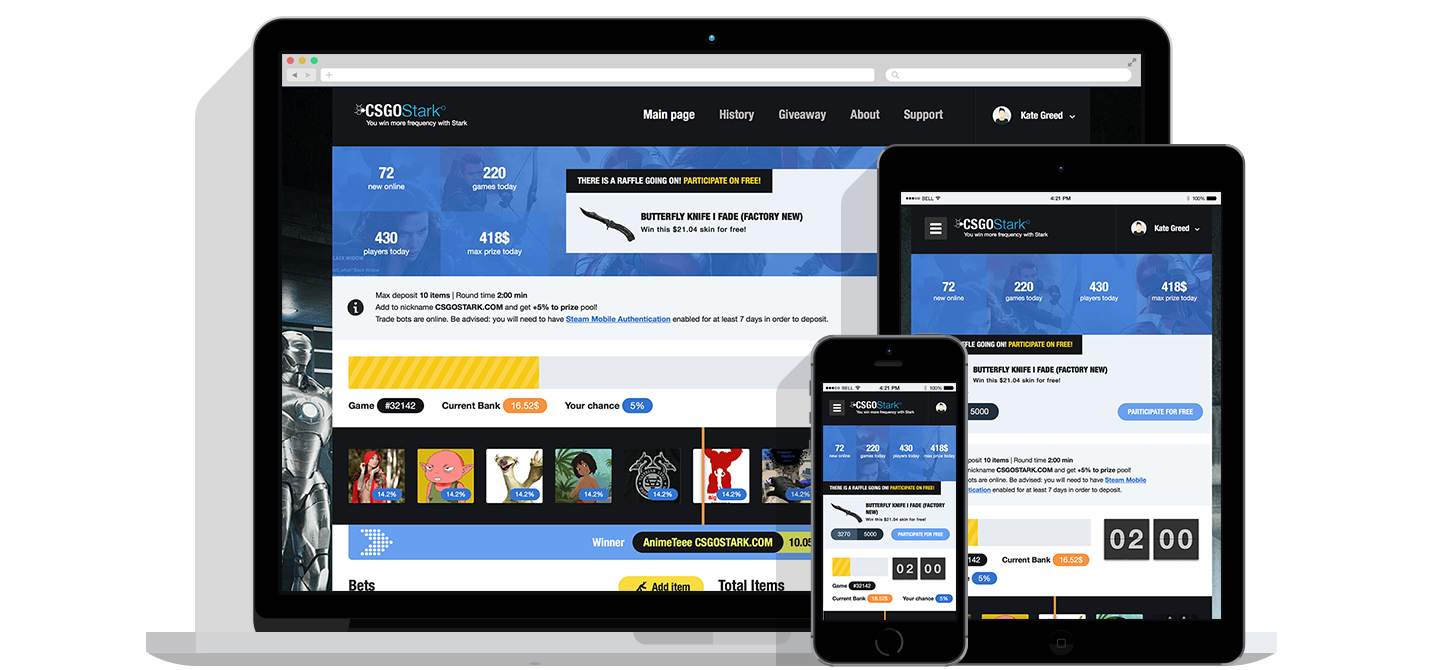 CS:GO betting website
Roulette should have provably fair system. Items will be priced using Steam Analyst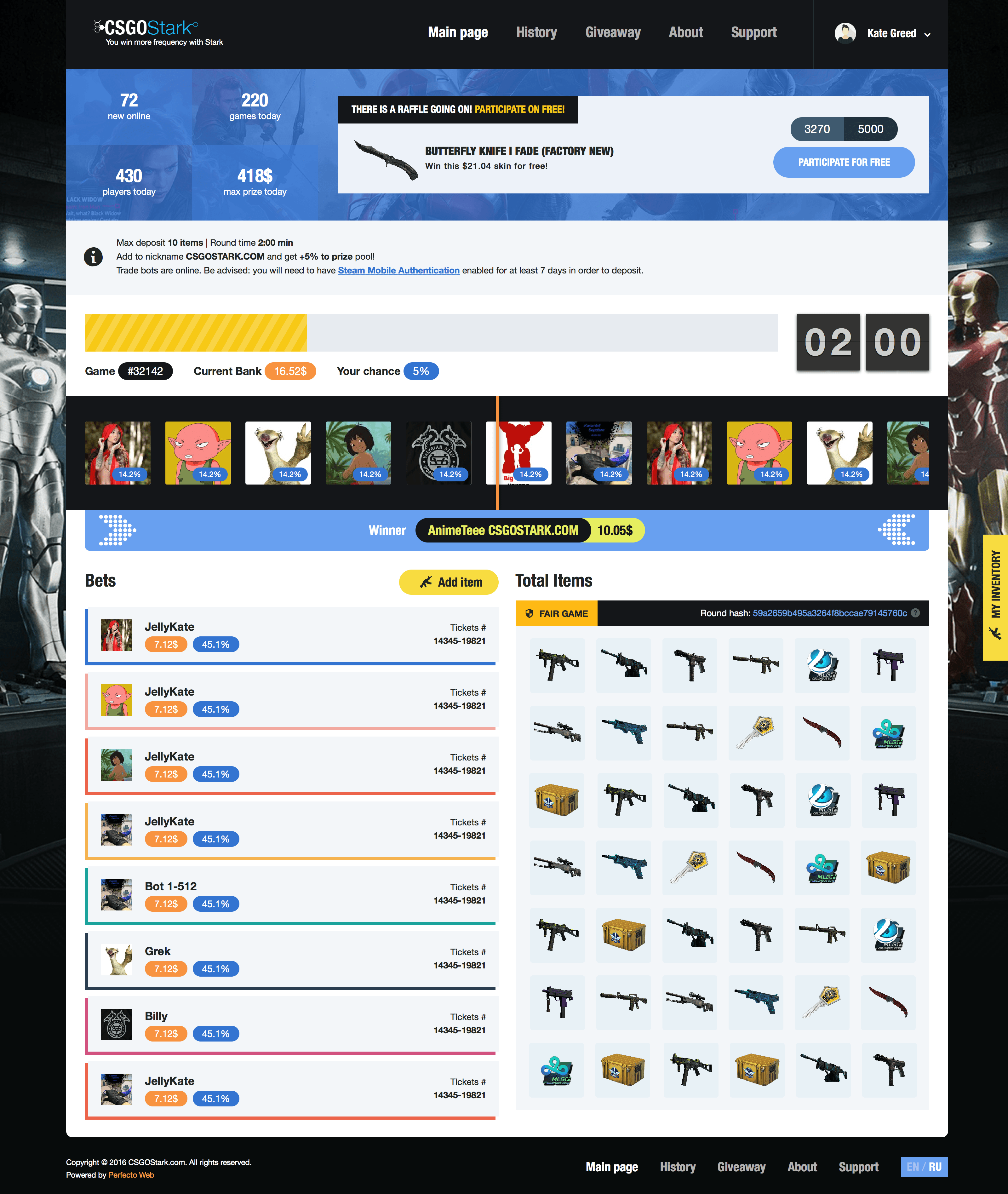 Giveaways
Everyday one lucky can get free item from project. Everyone can join free!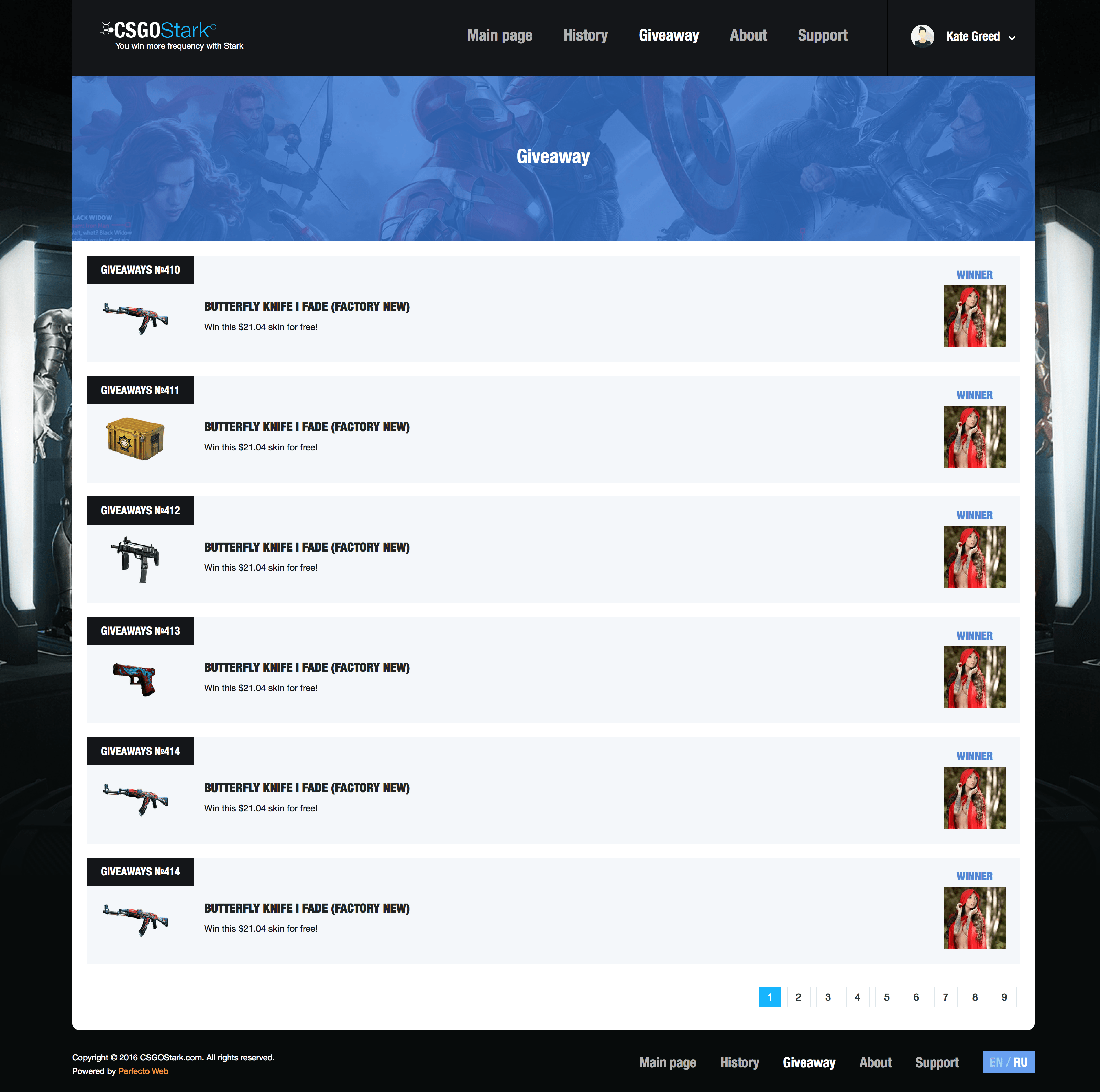 Technical support
Here is ticket system for admins and website moderators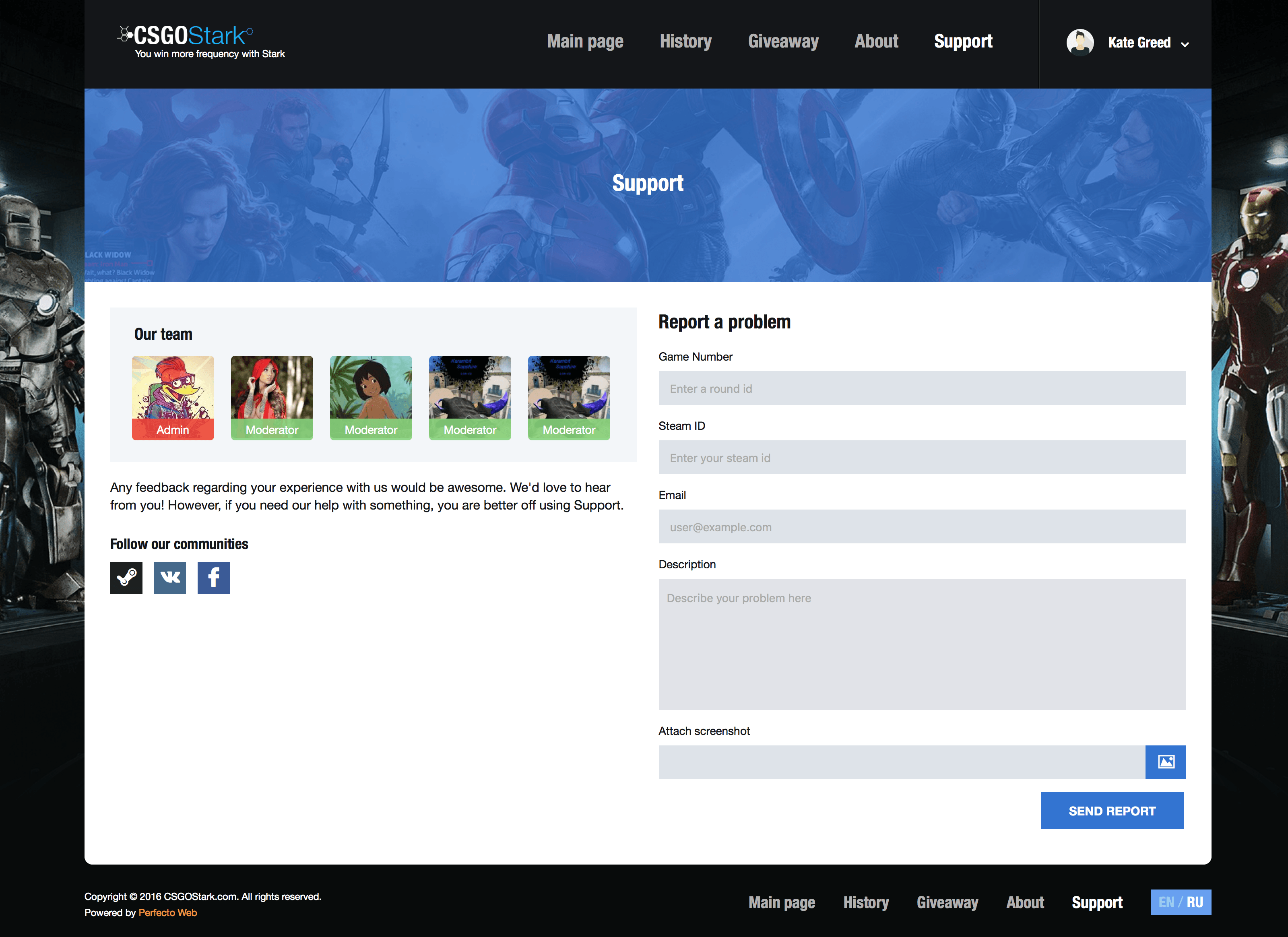 Games history
Any game can be checked for honesty, using round key in the section of the hash verification.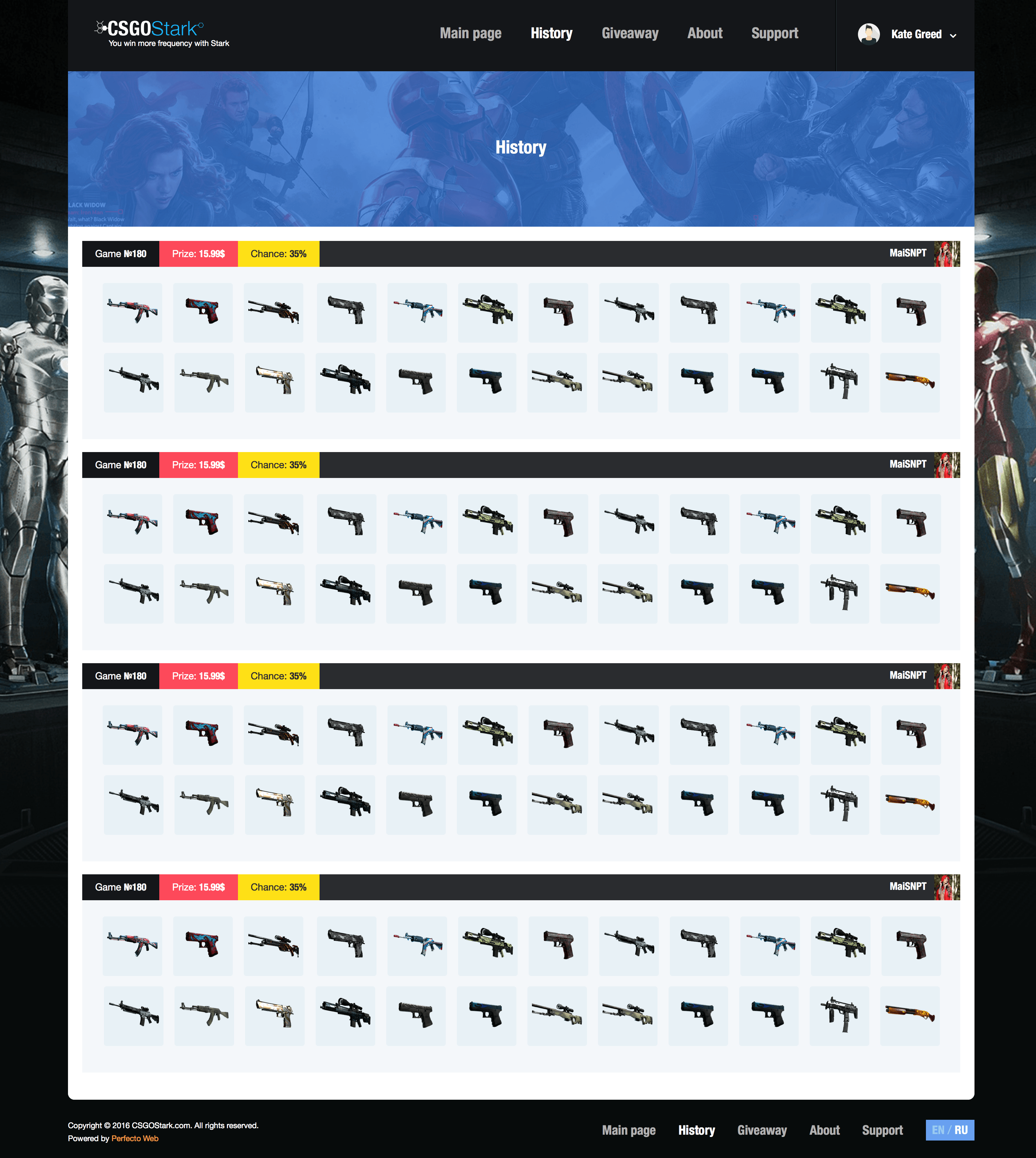 User settings
Bonus: when you specify a web address CSGOStark, system reduces fee of 5%.
CSGOStark - CS:GO Roulette
Development of the CSGO roulette with unique and adaptive design. CSGOStark was created to attract attention to such projects. It has a number of advantages that make it the best among many others. One of its primary advantages is the unique and user-friendly interface, which besides attracting attention, also enhances the conversion on certain activities on the website. Another important factor is the individual development of a "pure" code, which was tested under high-load tests. One of prior targets was minimization of wastes of server resources by optimization of the consumption with a script.
The average time-frame for turnkey roulette development is 1-1.5 months.
Information
Customer: Egor
Creation date: 25 Jun 2016
Views: 3541
Release year: 2016
Website Engine: Individual Development
Technologies: PHP, Node.js, Sockets, MySQL, HTML5, CSS3, Ajax, jQuery